You are here :
Study
Global Project and Change Management
Course Information
Subject: International Relations, Management
Level: Undergraduate
Type of Degree: BBA (Bachelor of Business Administration)
Cost: EUR 1,984 2016/2017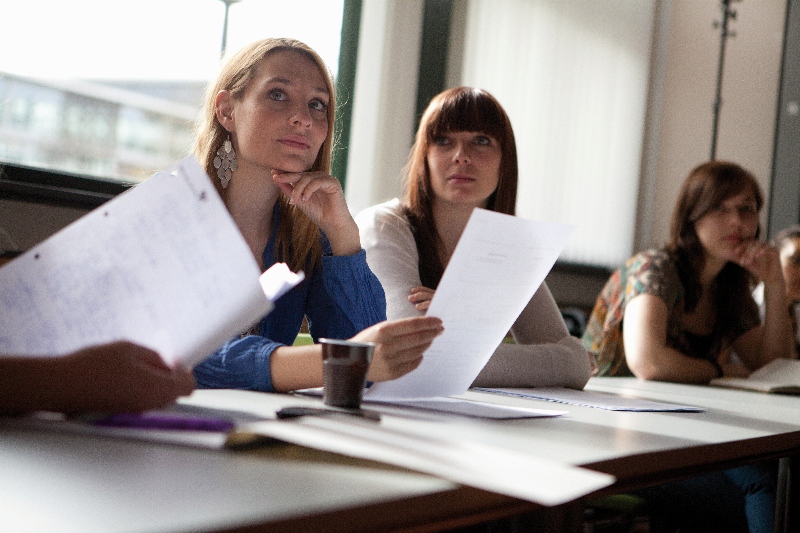 Do you think it is important to make a positive change? Windesheim University of Applied Sciences' four-year degree in Global Project and Change Management offers a unique combination of project management with a focus on sustainability, enabling you to change the world in a structured and realistic way.
Upon graduation, you will be able to introduce and maintain the concept of People, Planet and Prosperity in the local and global market economy, where profit is not only a motive but still a way of life.
Specialisms
In year 3 and 4 you develop a specific professional profile by choosing from one of four Project Management fields:
Health
Urban Economics
Social Entrepreneurship
Civil Society
The fields enable you to tackle the major global issues from different angles. Read more about the project management fields
The programme has been specially developed to equip you with the knowledge and skills you need to change the world in a practical and realistic way!
Our aim is to educate the project managers of tomorrow. Upon graduation, our students are prepared to make a difference by managing international projects that address global issues such as HIV/AIDS, obesity, human rights and freedom of speech.
Our programme is set up to develop your skills in effective project management having not only the knowledge, but the ability to apply it as well. Upon successful completion of the programme students will receive an internationally recognized bachelor degree in Business Administration (BBA).
Courses and projects are based on real life cases and examples from the work field. You will learn to use theory in practice through interactive ways of teaching. Our lecturers all have extensive work experience and they bring this into the classroom, engaging students in interactive lessons. The programme develops your skills to carry out basic research activities such as an interview, an observation and a statistical analysis, as well as your ability to read and use research articles of your field of specialization. Research skills ensure a critical and reflective attitude and a methodological and systematic way of working, both indispensable characteristics of an effective project manager.
Managing Projects in a Globalised World
This minor is offered during the first semester of year three. You will work in multidisciplinary teams on complex project assignments in an organisational context, either in the Netherlands or abroad. This trend is also visible in the work field of project management. In this way, you gain work experience as a project manager. In addition you will receive intensive training, workshops and master classes from experts.
Internships
In year 4 students choose the organisation they wish to work with in any country around the world. Previous students have worked for Fair Trade Asia in the Phillippines, the Patagonian Expedition Race in Chile, the Sioux Lookout Assualt Care and Treatment Centre in Canada, and the Global Health Initiative in The Netherlands.
Hear from students currently studying this degree at Windesheim:
Further Study
If you wish to pursue a master's degree, research skills are essential. The high level of research within our programme is proven by the fact that third year students are successfully taking electives at research university level, both within the Netherlands (Wageningen University and the University of Amsterdam) and at our partner universities abroad (William Paterson University, US).
Similar undergraduate courses