You are here :
Study
Emmen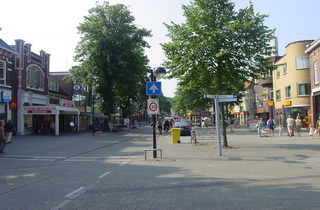 Emmen is a municipality and a town in the north-eastern Netherlands. Emmen has approximately 109,000 inhabitants.
The city has the greatest concentration of industry of any municipality in the Northern Netherlands. Located here are approximately 5500 companies, many of them focusing on food, plastics, electronics, gas- and oilextraction & processing and agribusiness. The municipality offers roughly 43,400 jobs.
Moreover in Emmen, you'll find all kinds of ways to enjoy your leisure time. Absorb culture, attend conferences and events. Nature lovers can discover the wonders of the living natural world. Athletes can enjoy their favourite sports. Moreover you can visit the well-known Zoo or visit markets and festival.
Emmen is served by one train connection with Zwolle, which in turn leads to the rest of the country. In addition, there are regular and frequent bus lines with Groningen, Hoogeveen and Assen, as well as the surrounding countryside, and Meppen in Germany, departing from Emmen's two bus terminals.
Universities in Emmen