You are here :
Study
Den Bosch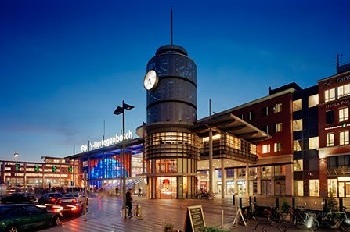 's-Hertogenbosch, or Den Bosch as it is colloquially known, is located in the south of the Netherlands in the province of North Brabant. Around 140,000 people live there.
Den Bosch is a historical city and one of the oldest in the Netherlands. Many sights are still intact having survived both World Wars, including most of the ramparts that protect the city from the threat of flooding.
There is plenty to see and do for students including museums, culture, nightlife, and cafés/restaurants. For more active students, there are many sports clubs and societies to join and there are some beautiful areas to explore outside the city, namely the nature area 'Bossche Broek'.
Den Bosch is famous for the 'Carnival' which happens every year in February, when everyday life in the city comes to grinding halt and the people of Den Bosch celebrate with lots of events including a parade of floats and walking groups.
Den Bosch is around 80km from Amsterdam and just over an hour by train from Amsterdam Schiphol airport where there are many connections to UK cities several times a day. There are also easy train and metro routes from Den Bosch to Rotterdam The Hague Airport with flights to London Heathrow and London City and good connections to Eindhoven Airport with flights to London City and Stansted.
For more information about Den Bosch, please see the tourist site: www.vvvdenbosch.nl/
Universities in Den Bosch