You are here :
Study
Design
Course Information
Subject: Design
Level: Undergraduate
Type of Degree: BA
Cost: EUR 1,984 2016/2017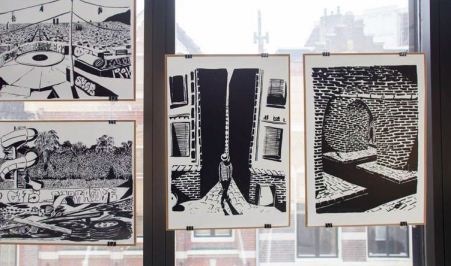 The Design programme exposes students to all aspects of professional design. Minerva Art Academy is fully equipped to train students in these aspects. The combination of theory and visual work, which characterises the Dutch design education, runs throughout the entire programme. Students will come across many different lecturers, work in teams and individually.
Next to studying a wide range of design-centric topics -- such as graphic design, illustration, typography, software, drawing and photography as well as theoretical classes --students can also choose elective programmes.
Looking at the big picture, students are also guided to prepare for a career in design.
The Bachelor of Design is aimed at curious students with talent and ambition, and the desire to become experimental designers with an ʻopen mind'.
Similar undergraduate courses