You are here :
Study
Prague College
University Information
Prague College is situated in a fit-to-purpose, reconstructed historical building in the prestigious Vinohrady district, next to a large park and only 5 minutes from the commercial and historical centre of Prague (Wenceslas Square). There is no better place to study and relax. It is an exciting place to get a quality British education in a friendly atmosphere with students and lecturers from all around the world.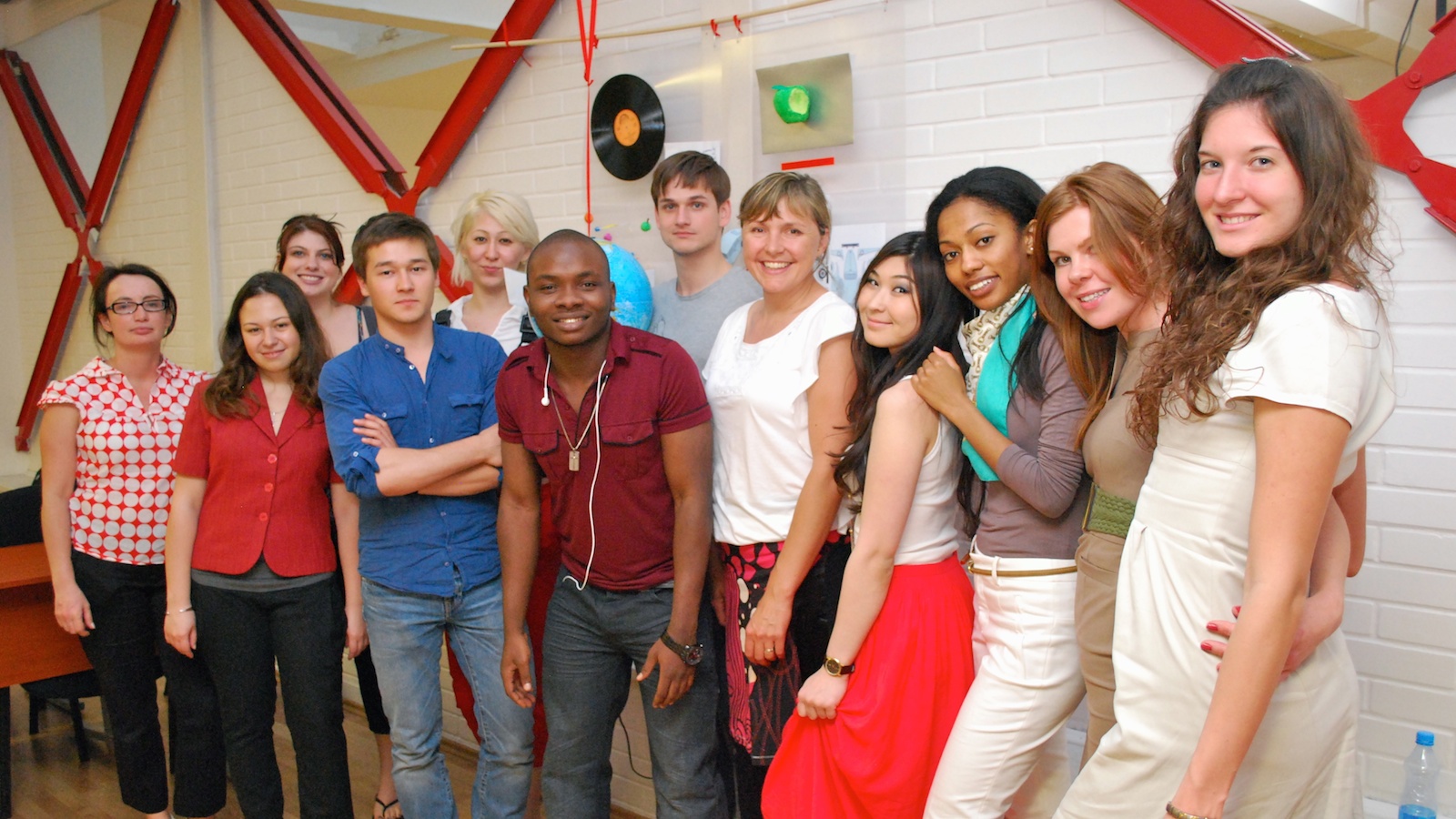 The College offers internationally recognised British Master degrees, Bachelor degrees and the Higher National Diploma in three schools: School of Business, School of Art & Design and School of IT & Computing. Prague College degree programmes are delivered in partnership with Teesside University, which was awarded University of the Year 2009/2010 by Times Higher Education.
School of Business
The School of Business offers Masters degrees and BA (Hons) in International Management as well as the HND in Business, International Business qualifications and specialisations in marketing, human resources, management and accounting. Faculty members have a combination of extensive educational credentials, long teaching and training backgrounds and outstanding experience in their disciplines. They are professional educators that have an in-depth understanding of business in all areas.
School of Art & Design
The School of Art & Design offers BA (Hons) programmes in Graphic Design, Fine Art (Experimental Media) and the HND in Interactive Media nd Graphic Design. There is also a special Foundation diploma in Art & Design that is available to students who are just beginning their academic career in Art & Design. The faculty includes specialists and advanced practitioners in the many areas of graphic design, experimental media and art, including photography, advertising design, corporate identity and typography, editorial design, 3D animation, sound production, drawing, web design and video production.
School of IT & Computing
The School of IT & Computing offers the MSc, BSc and HND in Computing and the faculty consists of a range of academic and IT specialists with wide technical, industrial and academic expertise. Prague College computing lecturers have the experience and qualifications to offer an extremely innovative and interactive approach to learning about programming, networks, software design, information system security, operating systems, customer support and much more.
Facilities:
The facilities are modern, bright and quiet; at Prague College you study in world-class conditions. Great software, classrooms with plasma screens and projectors, Mac and PC computer labs, campus wi-fi, student workrooms, a library, and both indoor and outdoor refreshment areas all contribute to a highly enjoyable educational experience. With our large digital library (over 54,000 books covering dozens of subject areas, including business, IT computing, humanities, art and multimedia) and an on-line learning center, students can continue to work outside the college, when and where they like.
The Residence is a single building on the premises of an 18th century castle, located in a beautiful green area of Prague, which is easily accessible by public transportation and about 30 minutes from Prague College.
Tuition Fees:
Annual tuition fees range between CZK99,000 and CZK108,000 depending on the course (2012/2013)
Entry Requirements:
There are no application fees or entrance examinations.
We talk to each applicant to find out what his or her needs and requirements are, as we wish to offer the best possible choice of programme. A final interview with a senior academic is a crucial part of the application process. This interview is conducted in person at Prague College for applicants in the Czech Republic, and optionally by telephone for international applicants.
What documents do you need?
Completed application forms
Confirmation of completed education
Confirmation of English level (if applicable)
Letter of motivation
Link to university website: