You are here :
Study
Medicine
Course Information
Subject: Medicine, Medical Science
Level: Undergraduate
Type of Degree: MD
Cost: EUR 19,000 2016/17

A dynamic learning environment. Clinical relevance. International standards.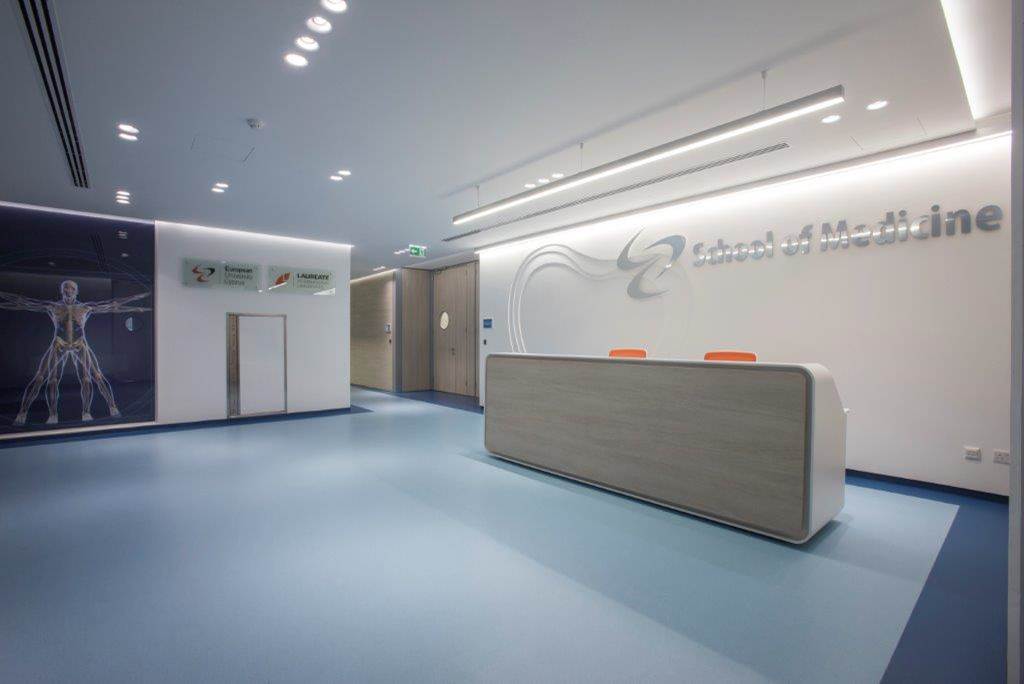 The 6-year "Doctor of Medicine" programme at European University Cyprus is taught entirely in English, and leads to an MD. It is fully accredited and modeled on EU directives.
About the School of Medicine at European University Cyprus
The School of Medicine at European University of Cyprus was founded in collaboration with eminent scientists and scholars from Cyprus and abroad, who have distinguised themselves in the world renowned institutions and centers. Its operation is based on EU directives and international standards, which mean graduates are qualified to practice everywhere within the EU.
The School of Medicine serves as the regional "educational medical-platform". It has provided high-quality education in medicine and healthcare for not only residents of Cyprus, but also international students from Europe, Asia, America, Africa and the Middle East.
The School's educational model aims at equipping students with all the traditional traits, contemporarty knowledge and advanced skills that enable them to adapt to and work efficiently in international healthcare systems. In addition, the School focuses on developing students' awareness of professional ethnics and human rights in the field of medicine.
Key features of the 6-year Doctor of Medicine programme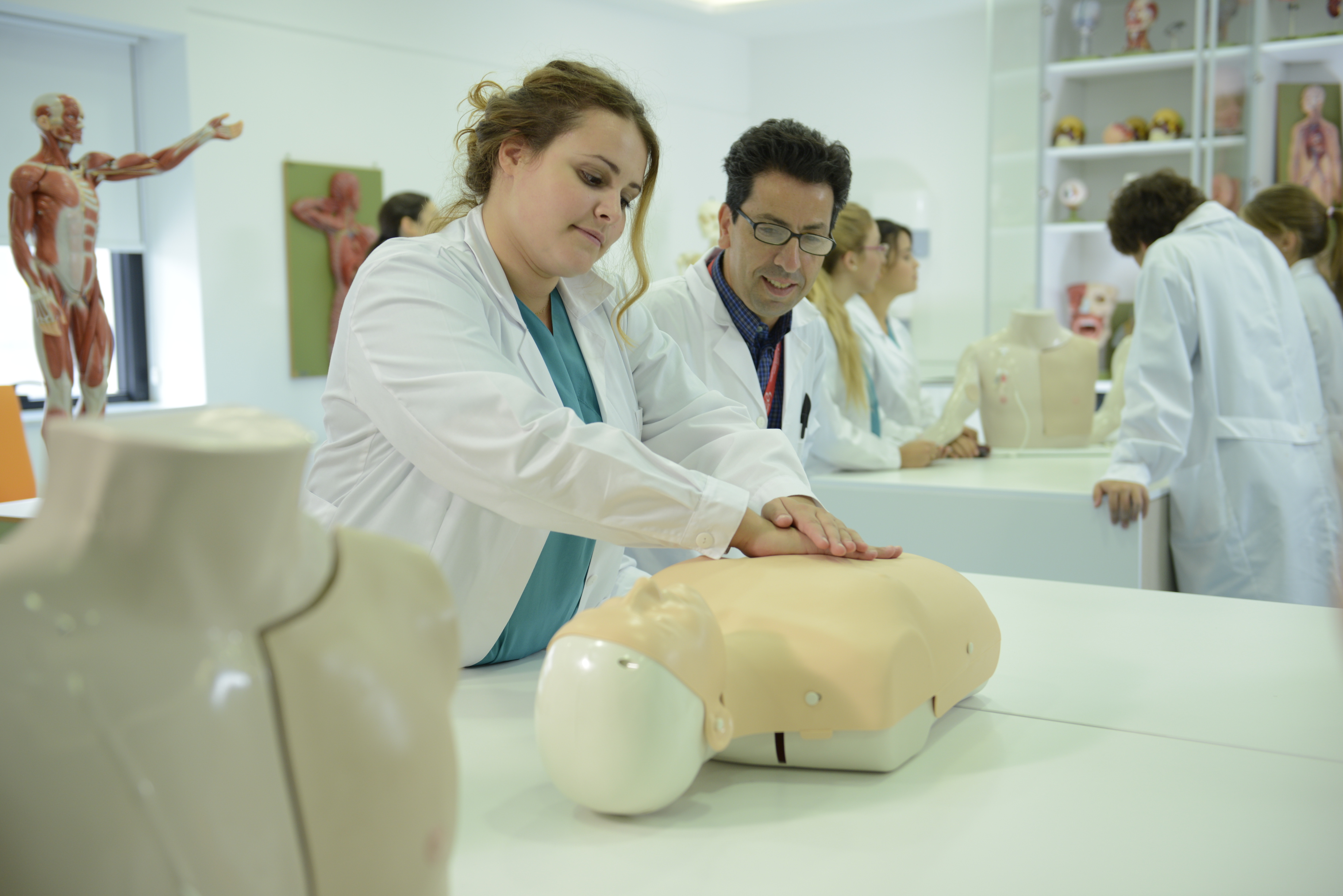 The School of Medicine at European University Cyprus has an integrated system-based curriculum and employs a variety of approaches to its teaching-learning methods. These include lecturers, problem-based learning, task-based learning, practical classes, independent learning, clinical skills sessions, virtual reality learning and clinical training with patient contact at the major public and private hospital in Cyprus.
You can expect to receive extensive academic training on the following areas: anatomy, histology, biochemistry, cellular biology, physiology, healthcare management, and more.
The curriculum is also very skills-based. Students will be exposed to clinical work and clinical relevance starting from the first year of study. Early exposure to clinical setting in this course emphasises the importance of the basic sciences to the clinical application level, and serves to stimulate students' interest in medicine. This practical approach will be maintained throughout six years of the course so that students can gain as much hand-on experience in clinical setting as possible. Also, it allows students to further develop professional communication skills. Students will have patient contact at hospitals as approved by the Ministry of Health for clinical teaching. These include both private and public hospitals, particularly the Larnaca and Nicosia General Hospitals.
Modern teaching facilities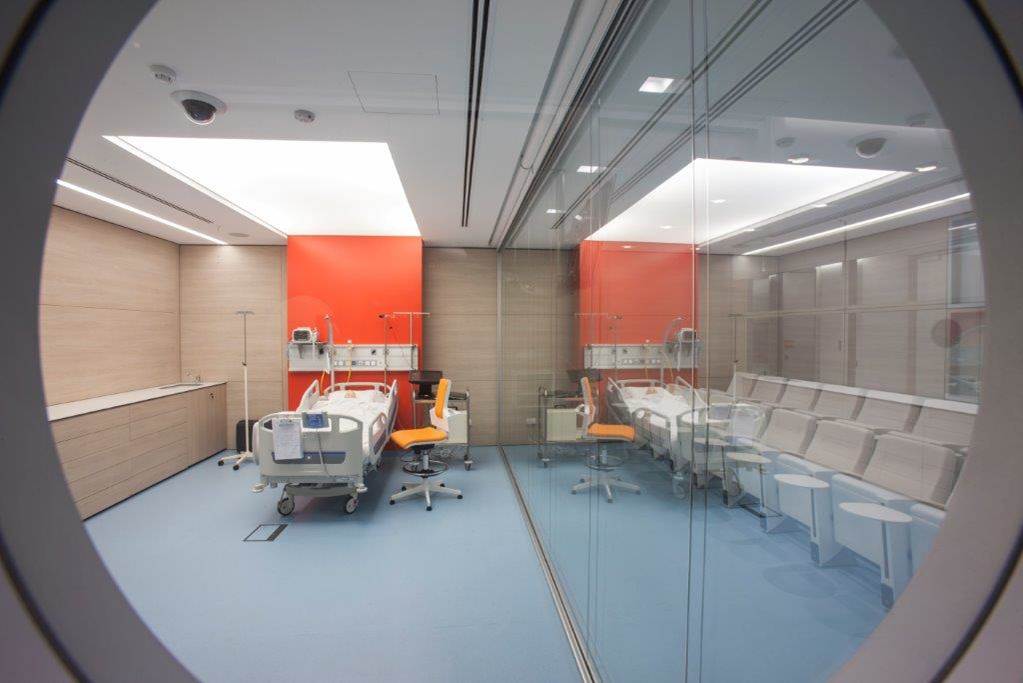 Clinical Skills and Robot Simulation Labs
Problem-based Learning Rooms
Versatile, Comfortable Conference Rooms
Large rich Library, including electronic database and journals
Modern Seminar Rooms
Fully equipped Hospital Ward
Biochemistry Labs
Anatomy and Physiology Labs
Multidisciplinary Labs
Human Structure Function Labs
Task-Training Labs
Medical Consultation Rooms
Radiology Lab
Cellular Biology Lab
Microbiology Lab
Genetics Lab
Physiotherapy and Sports Labs
Radiotherapy Lab
Entry requirements
To be considered for admission, candidates must have an average grade corresponding to 90% or above or its equivalent on their high school leaving certificate. British applicants must have A' levels in Biology plus one more subject - in Chemistry, Maths or Physics. The application process is probably the closest you will find to UK medical schools. There is no entrance exam, all applicants will be interviewed. If you have a BMAT or UKCAT score this will be considered but it is not essential. If you are accepted, you will receive a conditional offer unless you already have the required A' level grades.
How to apply to European University of Cyprus medical school?
Please contact us in the first instance as we will be able to advise on your chances of success before you pay the university's application fee. There is no additional charge to use our services.
Please also bear in mind that EUC is a private medical school and charges corresponding tuition fees. It is a lot cheaper than private UK or Caribbean options but is more expensive than options in central Europe and much more expensive than Bulgaria or Romania. If you are not sure that you will be able to pay the fees and living costs from your own resources, it is extremely unlikely that you will be able to find grants or scholarships to cover the costs. There are no student loans automatically available to students from the UK but there might be from other countries. If bank loans become a possibility, we will update this information. We advise you to consider the financial reality before submitting an application to EUC.
Similar undergraduate courses