Home
/
In the News
/
Revealed: What makes hundreds of Britons turn to Dutch town Groningen
Revealed: What makes hundreds of Britons turn to Dutch town Groningen
Two stories are dominating British headlines: the UK continues to be top host of international students, and at the same time an increasing number of Britons are opting to study abroad. Dutch town Groningen has been cited as a new popular destination for Britons. Last year, as many as 300 British and Irish students enrolled at the University of Groningen (RUG) alone – a rise on just 22 in 2010. Britons reveal the choice is all down to low cost, high quality education and friendly feel-at-home atmosphere.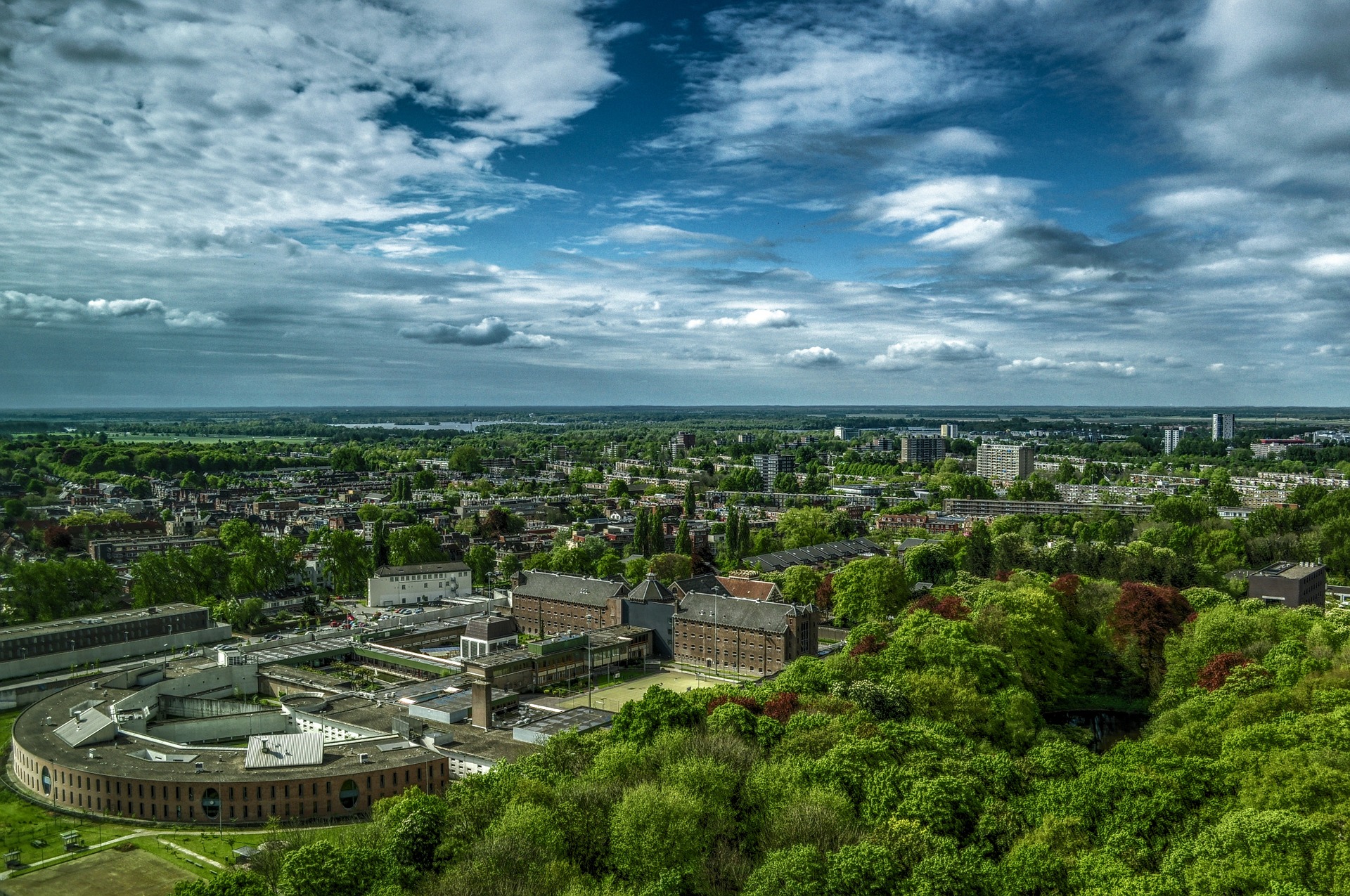 Groningen, the Netherlands
The city of Groningen is home to about 200,000 inhabitants, more than a quarter of which are students. This qualifies Groningen as a major student city in the Netherlands. It is also one of the most cultural diverse cities in the country with a large and ever-growing number of students from Germany, China, and recently Ireland and the UK.
The University of Groningen reported that fifteen percent of its student population are international. The number of British and Irish students at the institution used to be insignificant. The vast majority of Britons were not very keen on international higher education, partly because they wanted to avoid studying in a different language and relocating to somewhere too far from home.
However, over the last five years, the University of Groningen has seen a steady growth in interest from this group. In response, it has organised an exclusive UK/Irish Open Day every year since 2013.
The Dutch university – which has claimed 74th place in the THE World University Rankings 2015, as equal to Monash University in Australia, Pennsylvania State University in America and University of Glasgow in the UK – said it received nearly 400 bookings for just 250 places at its UK/Irish Open Day in October. This is rather impressive, as the number of attendants last year was just over 80, according to international marketing manager Jemma Davies.
A friendly student city
Prospective students and parents at the event say the strong student community in town makes Groningen good study destination. Prospective Scottish student Beth Lyon emphasises this community particularly suits those seeking rich student experience and independence like her.
Moreover, the first year in Scotland could be a bit on the partying side, and many student cities in England, Scotland and Wales have the reputation as partying cities. In contrast, Groningen gives the impression of a study-focused city, says Beth's mother, Rhona Lyon.
Above all, Groningen is only a short flight and train journey from the UK. It is far enough away from the UK to offer 18-year-old Brits the feeling of being somewhere else, but at the same time close enough to make them feel at home.
World class education
Speaking about what makes her turn toward Groningen, Beth Lyon added the fact that the positive experience of her sibling at the University of Groningen has strongly influenced her decision: "My brother was really impressed with Groningen as well as the university", says Beth.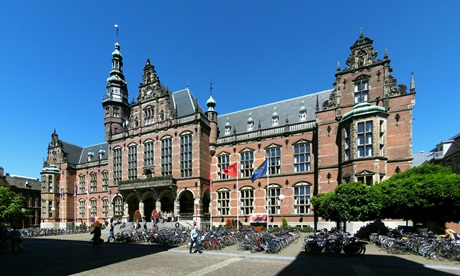 University of Groningen
British students clearly take rankings into account when applying to university abroad. Indeed, the high position of University of Groningen in world university rankings helps it attract more British and Irish students than any other institution in the city.
"It was important that the university was well recognised and at the same time wasn't too expensive." Having started her degree in Economics and Business at the University of Groningen, Mayowa Oduola explains how the quality of education matter a lot.
The university offers more than 100 English-taught programmes, including master's and PhD programmes, enabling students to "pick the courses that really fit with your interests", says British alumnus Layla Mahmood.
Low cost
Many prospective students at the event feel that they are outpriced if studying at home and can save a lot by moving to the Netherlands.
The standard tuition fees in the Netherlands are 1951 euros in 2015/16, whereas English universities can charge up to 9000 pounds per year.
For prospective Scottish students, it is the low living cost in Groningen rather than tuition fees that makes the difference between home and overseas education.
Undergraduate courses at Scottish universities are currently free for Scottish students, but the four-year duration of bachelor programmes could result in higher living expenses. Therefore, tuition fees in the University of Groningen combined with low living costs in the student city of Groningen is much more affordable for them.