You are here :
Study
Prague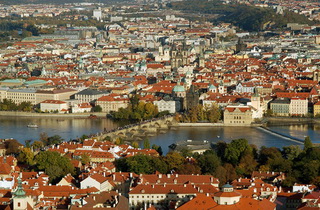 Prague is the capital and largest city of the Czech Republic. Situated in the north-west of the country on the Vltava river, the city is home to about 1.3 million people. The experience of living and studying in Prague is an amazing and unforgettable time for students. It is a refreshing and exciting place to get a quality British education in a friendly atmosphere with students and lecturers from all around the world.
The city boasts more than ten major museums, along with countless theatres, galleries, cinemas, and other historical exhibits. Prague's rich history makes it a popular tourist destination. More than 4.1 million people visit the city every year.
Furthermore the city has very low crime rates. It is not only a considerable safe place to live, it is also very affordable. You will find that the prices of food and transport are much lower than in most other European capital cities.
Moreover Prague offers you a vibrant and inexpensive nightlife. You can find a lot of clubs, bars and restaurants to spend your spare time and socialise.
And if you need to find part-time work while studying as well as full-time jobs on completion of a programme, it is not as difficult compared to other cities. Many International and local companies are looking for people.
In addition Prague features an extensive and well-organised public transport system that can quickly get you anywhere in the city. The trams are the most popular form of transport and run day and night, non-stop. But with the same ticket or pass, you can also ride buses and the three lines of the metro system, where it is very easy to get orientated. Additionally there is a modern airport and several train stations that you can use to explore the rest of Europe. Travelling to or from the United Kingdom is also very cheap and quick by air plane.
Universities in Prague