You are here :
Study
Griffith College
University Information
Tradition – Reputation - Employability
Griffith College Dublin was established in 1974 and has become Ireland's largest independent higher education college with over 7,000 full-time and part-time students, including 1,400 international students from 66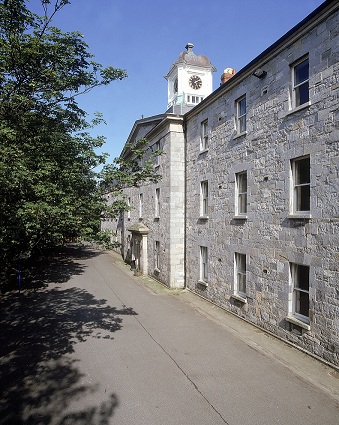 countries.
Why Choose Griffith?
Griffith College degrees are internationally-recognised and validated by HETAC (the Irish government higher education awarding body)
Griffith College enjoys a strong national and international reputation for student success which is built on over 30 years of teaching experience. Our students achieve excellent pass rates and win many prizes in the examinations of independent Irish and international professional bodies.
Employability: Many former students have risen to senior positions in prestigious national and international companies. Their success is a testament to the value of Griffith College and its place in the wider international community. We believe that we can help you achieve these same levels of success.
Entry Requirements:a minimum of 2 Grade C A-Levels & 4 subjects from either AS-Level (Grades A-E) or G.C.S.E. (Grades A, B or C) for level 8 Honours degrees; and for level 7 Ordinary degrees a minimum of 1 Grade E A-Level & 4 subjects from either AS-Level (Grades A-E) or G.C.S.E. (Grades A, B or C)
Griffith College annual tuition fees are c. £4,500, which compares very favourably to UK universities where the standard annual fee is around £9,000.
Accommodation: available on campus in the Griffith Halls of Residence. This is a safe and secure environment on the grounds of our historic Dublin campus.
Life in Dublin: there can be few better cities than Dublin, the capital of Ireland, in which to enjoy your time as a student as it continues to be one of Europe's most exciting and vibrant capital cities.
Campus life: our 7-acre Dublin campus is five minutes from the city centre, where students can enjoy the cosmopolitan buzz of the Irish capital, famed for its bars, theatres, music scene and rich cultural heritage. Student Halls of Residence are located on campus, within minutes of the library, creative studios, the student bar and restaurant, our gym facilities and the Students Union.
Applying: you can apply directly to Griffith College here (you don't need to apply through UCAS or the Irish equivalent, the CAO).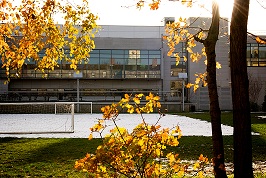 Our Courses
Business
BA (Hons) in Accounting & Finance
BA (Hons) in International Hospitality Management
Higher Certificate in Business
Law
Higher Certificate in Legal Studies
Design
BA (Hons) in Interior Architecture
Diploma in Interior Design
Journalism & Media
BA (Hons) in Journalism & Media
Diploma in Photography
Diploma in Media Techniques
Diploma in Sound and Music Technology
Higher Certificate in Music Production for Games
Computing
BSc (Hons) in Computing Science
Higher Certificate in Computing
Higher Certificate in Computer Games Technology
Student Testimonial
Read the testimonial of British student, Gabrielle Steele who is currently studying Law at Griffith College.
Other undergraduate courses at Griffith College