You are here :
Study
Avans University of Applied Sciences
University Information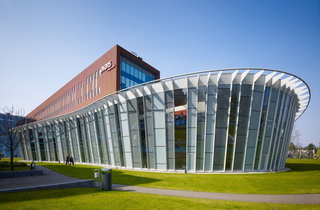 Avans, brings you further!
Avans is a nationally top-ranked university of applied sciences with English taught study programmes centering around international business, international financial management, environmental sciences, engineering and arts. Avans is located in three medium-sized cities in the south of the Netherlands: 's-Hertogenbosch, Tilburg and Breda. All English taught programmes are offered in Breda.
Studying at Avans is about more than just obtaining your diploma. You will be studying at one of the leading universities of applied sciences in the Netherlands. Avans has even been proclaimed the best multidisciplinary university of applied sciences in the Netherlands. Avans offers a pleasant, ambitious environment with bright students and dedicated lecturers and staff. Our project-based teaching style enables us to offer small scale education. This means you will often work together with other students in small groups. You will have the opportunity to work on real life business cases due to the strong ties between Avans and the professional field.
At Avans you will gain international experience during your studies. You will get in contact with students and staff from different countries and experience different cultures, languages and attitudes. Our lecturers and staff make every effort to prepare you for a top position in the international professional field. Avans encourages the international exchange of students to and from our international partner schools. Study projects related to the international working field, international study trips and work placements abroad are part of most of our programmes. This will help you develop a global perspective on the world and your field of study.
Avans ensures that international students will feel right at home in the Netherlands. We offer support during the application procedure, apply for your visa and help you arrange accommodation. We give you a warm, caring and personal welcome. You will get an extended introduction at Avans and in the city upon arrival. During this introduction you get to meet other international students and you can experience student life in Breda.
We regard good support and guidance as paramount throughout your stay in the Netherlands. This is not limited to organising practical matters. Next to personal advice on your career opportunities, we will support you in all other personal and study-related matters you will face.
Facilities at Avan University of Applied Sciences
Avans University of Applied Sciences offers a wide range of facilities, such as a student information desk, Xplora a modern multimedia and knowledge centre, computer rooms with workstations, laboratories, the Avans café and restaurant, sports facilities and student unions. Wi-Fi is available in almost all areas.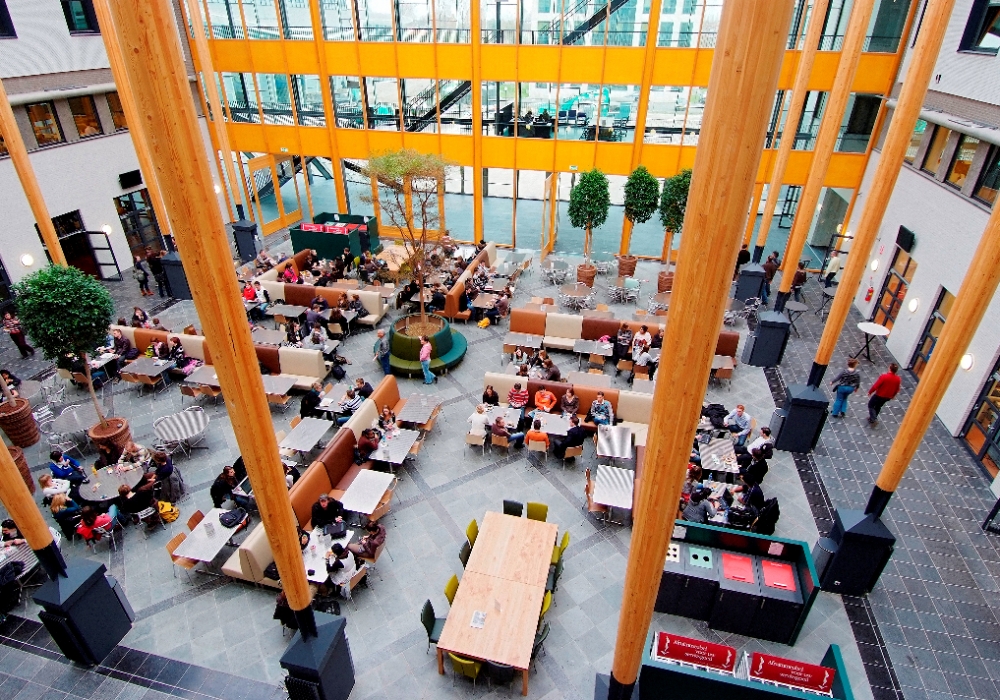 Image: Avans restaurant
Tuition Fees
Annual tuition fee for EU-students is EUR 1,984 for 2016/2017.
Entry Requirements
A Dutch HAVO, VWO or MBO (level 4) diploma or an international diploma equivalent to that, is generally required to enter a study programme at Avans University of Applied Sciences. With regard to foreign diplomas, we are often able to indicate quite quickly whether they are equivalent to the Dutch diplomas concerned. In case of uncertainty, we have the diplomas evaluated by NUFFIC (Netherlands Organization for International Cooperation in Higher Education).
Link to university website
http://www.avans.nl/international
Other undergraduate courses at Avans University of Applied Sciences