You are here :
Study
Sciences Po, Paris campus
University Information
Sciences Po is France's leading university in the social sciences and the 2014 QS World University Rankings ranked Sciences Po 13th in the world for Politics & International St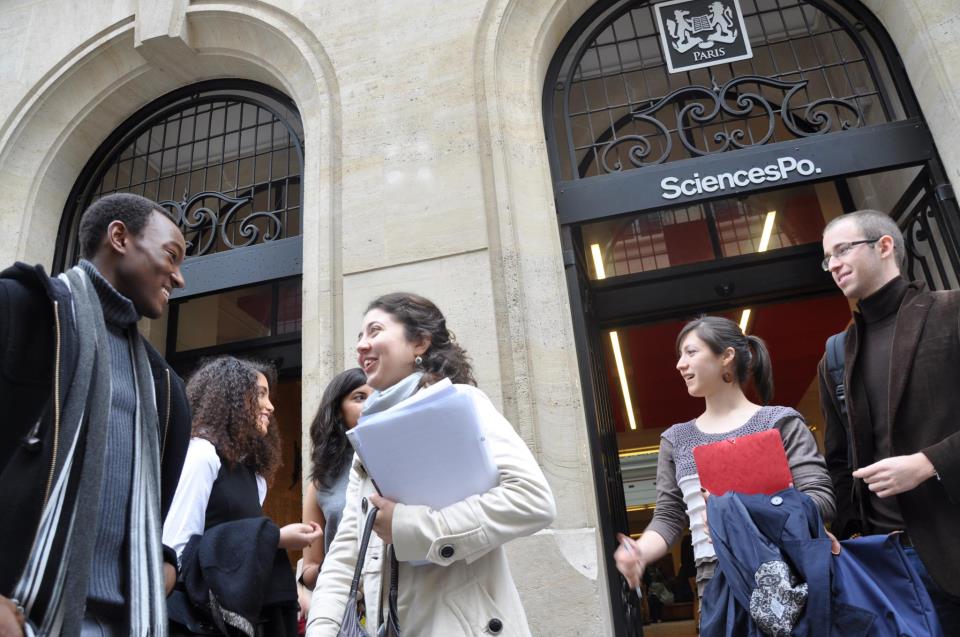 udies. Since 1872, Sciences Po has educated decision-makers in the public and private sectors.
Sciences Po has six campuses outside Paris, each with a unique cultural identity. Located in Dijon, Menton, Nancy, Poitiers, Reims and Le Havre, they reflect the desire to further increase the diversity of the student body as well as academic programmes and languages. These campuses offer the same core curriculum and methodological training as in Paris, and introduce a strong comparative approach to their respective regions of focus.
Sciences Po hosts 13,000 students and half are international, coming from 150 countries. In order to recruit the best students from all around the world, Sciences Po offers programmes fully taught in English at the undergraduate and graduate levels. There is no requirement to speak French to enrol in these programmes: students can take intensive French language courses during their studies at Sciences Po, and become multilingual. At the undergraduate level, Sciences Po offers a three-year undergraduate degree that includes a compulsory year abroad at one of our 410 partner universit6ies.
The Europe-Asia (Le Havre), the Europe-North America (Reims) and the Middle Eastern and Mediterranean (Menton) programmes are taught in English.
At the moment there are no English-taught courses at Sciences Po's Paris campus, however the Europe-Africa programme, currently taught in Paris, will be taught in English at the university's Reims campus from 2016.
Sciences Po also hosts four dual bachelor's degree programmes in English, with no prior study of French required with Columbia University, Keio University, University of British Columbia and University College London.
Sciences Po offers a multidisciplinary, multilingual and outward looking education. In order to provide a comprehensive curriculum, Sciences Po places great emphasis on fundamental academic courses (law, economics, history, political science, and sociology), professional training and extra-curricular activities. Sciences Po also integrates digital teaching methods into its programmes and continues to develop innovative teaching platforms, such as MOOCs.
Following completion of their degree, Sciences Po graduates possess unique profiles, which are highly sought by leading recruiters. 80% of Sciences Po graduates are hired within six months of graduation and 39% start their career abroad.
Our goal is to open minds and develop critical thinking. We seek to provide students with the essential tools that will enable them to make sense of a complex world. We also provide students with a truly international environment. Our student community gathers 13,000 students – half are international, coming from 150 countries.
As a research university, Sciences Po is focused on excellence, and demands the highest standards from faculty and students. Sciences Po also holds a high degree of social responsibility, and continues to play a pioneering role in the promotion of diversity and equal opportunity in higher education.
Sciences Po has an array of financial aid for students of all origins and 30% of the student body hold a scholarship.
Facilities
Sciences Po has seven campuses in France RSM (Paris, Reims, Dijon, Poitiers, Le Havre, Nancy, Menton). The flagship campus in the heart of Paris and six campuses in the historic centres of six other French cities all provide an extraordinary learning environment. The Sciences Po library is one of the foremost social sciences university libraries in continental Europe with nearly 1 million books, 20 000 periodicals and 1.4 million online documents. 40% of the documents are in French, 40% in English and 20% in other languages.
Students can find a broad array of cultural, sporting and other extracurricular activities at Sciences Po. More than 140 student associations, ranging from politics to philanthropy, provide opportunities for students to meet and share their passions. The Student Sports Association organises more than 40 sports including boxing, handball, soccer, salsa, fencing, and swimming. campus that hosts more than 365 events per year, including conferences, debates, lectures and more.
Tuition Fees:
Students whose tax residence is in the European Economic Area pay fees according to a sliding scale, from €0 to €9,940/year for the undergraduate programmes and from €0 to €13,700 for the Master's programmes (for academic year 2014-2015), depending on total declared family income and size of the household.
Students whose tax residence is not in the European Economic Area will pay fees of €9,940/year for the undergraduate programmes and €13,700 for the Master's programmes (in 2014-2015).
Entry Requirements:
Sciences Po is a selective university and on average, one applicant in 5 is admitted.
There are no minimum entry requirements; however you must meet the language level required by the specific programme you are applying to.
The Europe-Asia (Le Havre), the Europe-North America (Reims) and the Middle Eastern and Mediterranean (Menton) programmes are taught in English. Candidates are pre-selected based on the combination of their strengths: academic performance, achievements and development in the classroom, extracurricular activities, motivation, personal objectives and the pertinence of these pursuits in correlation to the programme the student intends on being a part of.
The application form will therefore be used to assess the following:
the academic background of the applicant
the results obtained during secondary school studies
language level
motivation to pursue studies at Sciences Po
the relevance of career objectives to the vision of the campus
Applicants whose file is pre-selected will be invited to an interview.
Link to university website:
Other undergraduate courses at Sciences Po, Paris campus