Home
/
In the News
/
Study for free in Ireland if your family has a spare room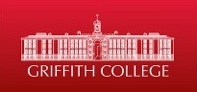 Griffith College, Ireland's largest independent state-approved higher education institution, has launched the Griffith College Student Exchange Initiative. This is an innovative programme that will see degree-seeking students in Britain or Northern Ireland, with suitable housing in Dublin, Cork or Limerick, given the opportunity to off-set their tuition fees in exchange for providing accommodation and board to an international student from the college.
The initiative has been put in place in response to market needs and in recognition that families are being forced to redirect their budget from degree course fees to other areas of household expenditure. A total of 100 places have been allocated on the scheme to students from Northern Ireland and from Great Britain.
Key benefits of this programme include making degree level education more accessible to undergraduate and postgraduate students by off-setting the fees as well as promoting language and cultural transfer between both sets of students, providing a truly global education.
Flexibility exists for the host family in Ireland as the international student can stay with a relative of the student living in the greater Dublin area, Cork City or Limerick City, making this initiative ideal for any students in Great Britain or Northern Ireland with family in these cities. For those families who want to avail of the option at a future date, it can be put on hold for up to three years following the family providing accommodation for the international student.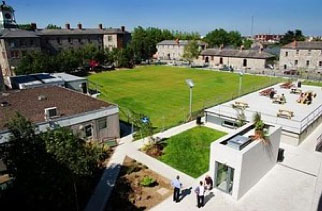 Speaking about the initiative, President of Griffith College Diarmuid Hegarty said; "We are conscious that these are difficult economic times for families. The objective of this scheme is to provide more opportunity for Irish students, as well as those living in Britain and Northern Ireland, to attend college by eliminating the fees while offering international students a unique living experience during their time in Ireland. A key advantage of this programme is the exchange of language and culture between both groups."
To hear more from Diarmuid Hegarty about this scheme, please click here to listen to a radio broadcast on RTE Radio 1.
More information on the scheme can be found here.
Griffith College, established 1974, is the largest independent third level education institution in Ireland, offering degree and postgraduate degree courses in Law, Accountancy, Business, Computing, Journalism, Design and Music and Drama. It enjoys a strong national and international reputation built on nearly 40 years of experience and is home to over 1300 overseas students from 77 different countries across three campuses in Dublin, Cork and Limerick. All programmes enjoy external recognition and approval and are taught by highly respected lecturers to give students an inspiring and rewarding education.