You are here :
Mayowa Oduola
Mayowa Oduola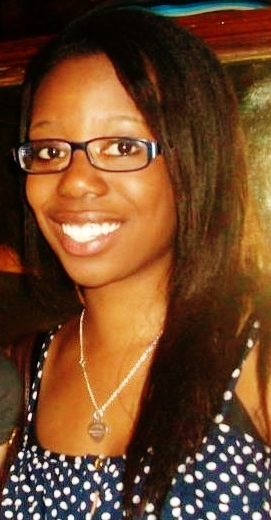 University: University of Groningen
Course: Economics and Business Economics
Year: Year 2
Home Town in UK: London
1. Why did you choose to study abroad?
I decided to study abroad because I found the exact course I wanted to study at a university that had higher league rankings than the UK universities I had applied to, and they charged much lower tuition fees.
2. How would you rate the assistance of the university before you arrived (the application process, finding accommodation, sorting out financial matters?
At first I was a little overwhelmed with all the paperwork I had to send to various universities abroad, I did however find that speaking directly to a course admin officer made the entire process much easier. Finding information on housing and finances was a little trickier - I mostly had to research this myself through the internet.
3. How would you rate the assistance of the university when you arrived (orientation etc)?
The university gave a great welcoming ceremony to international students where we were introduced to Groningen life, told what to expect, given tips on how to make the most of our stay here etc. Orientation into my course was quite the opposite, in the first few weeks I was confused about things like enrolling for courses, finding university buildings etc. I think providing a faculty tour would have been a great help
4. Did you feel prepared when you arrived and/or what surprised you?
Not at all.
Before arriving I had never visited the Netherlands, I couldn't speak a word of Dutch and I didn't know a single person living here so I really threw myself in the deep end. I was however really surprised at how quickly I managed to settle in.
5. How would you rate the learning environment (teaching style, studying with other international students, non-native English speaking lecturers)?
The learning environment here is extremely academic, the quality of education is high and professors expect a lot from us. With my degree specifically (Economics and Business Economics BSc) I constantly need to put in the work to stay up to date. I've personally never had a problem with understanding/ communicating with a professor or teaching staff as they all have a good command of English.
6. Would you recommend studying abroad to a 17-18 year old Brit who might never have thought about it before?
I definitely would! So far I'm having the best time here and I'm learning so much from meeting international students from all around the world. Studying here has given me the opportunity to learn enough Dutch to hold conversations, and to pass Dutch job interviews - I always think learning any foreign language is a plus. Most of all though I believe students really get to learn what independence means when running home every weekend isn't an option. I can't emphasise enough why I think studying abroad is such an invaluable experience – I'm very keen to encourage Brits to do the same.
7. Is there anything you wish someone had told you at the time you applied?
I did wish I had started learning Dutch a little before arriving in Groningen, as knowing basic Dutch is always useful for things like applying for jobs and understanding Dutch class mates (when they're not speaking English of course). I was able to pick up the Dutch basics within the first few months but I would have liked to skip the timelag.
8. Would you recommend your course, university, city to British students?
I would definitely recommend the city of Groningen to any student who is looking for a crazy fun and an entirely new student experience. Most people who study here would agree that Groningen is one of the best student cities, simply because of the amount of students you get to meet and the amount of different events there are going on here - especially for international students.
I would also recommend my course to anyone who is interested in both Economics and Business and is prepared to work hard, particularly in their first year. A piece of advice I always give to new British students is to not underestimate their first year, it may be easy to get in but it is not easy to keep your place.