You are here :
Katerina Kerr
Katerina Kerr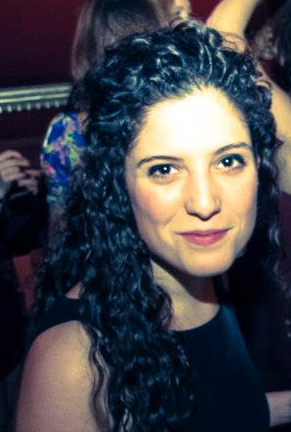 University: NHTV Breda
Course: International Logistics & Transport Management
Year: 1
Home Town in UK: London
It is becoming more commonplace for students to continue their studies abroad for a variety of reasons from quality of a particular course or teaching programme, to the excitement of the destination country and/or city itself.
Having lived in The Netherlands for two years now I can fully appreciate what The Netherlands can offer a UK student at undergraduate and postgraduate degree level. I started a degree in to International Logistics and Transport Management at NHTV in Breda in September 2013.
Following a year of international study at the NHTV Faculty for Urban Design, the Logistics and Mobility degree is a very beneficial route for all students who are interested in taking a practical approach to their field of study.
My degree at NHTV
The International Logistics and Transport Management undergraduate degree looks at all aspects of logistics but also offers plenty of opportunities to specialise in the area that captures your interest. In the Transport (technological) programme there is more emphasis on ICT-related subjects such as Intelligent Transport Systems. The Economic programme focuses on Marketing and Sales Management.
Moreover, The Netherlands is a global centre for creative logistical advancements and countries all over the world look to its engineers for smart and modern solutions so it's an exciting and innovative place to be.
Although NHTV is not classified as a "University" in The Netherlands the standard of work expected from its students and the standard of knowledge and teaching skill of its faculty remains very high.
NHTV's Urban Design, Logistics and Mobility Faculty directs its study programmes away from too many theoretical tasks and tailors its courses to adopt a more practical approach by incorporating real-life cases as projects. NHTV also create a lot of group work to keep the interaction level between students high.
Student Life
I currently live in Delft, and travel every day to Breda, which is a beautiful city and has a very welcoming atmosphere. The streets are almost always lively (come rain or shine!) and being largely populated by students it is easy to feel at home here.
The safety of travelling around in the Netherlands has been one of the most pivotal lifestyle changing advantages. Coming from London it is not easy to cycle through the city and feel safe whilst doing so. However, the infrastructure here in the Netherlands allows you to cycle freely wherever you like.
NHTV understands that for foreign students it is often difficult to adapt so first-year students are provided with accommodation and the administrators are always there to help.
Furthermore, adapting to a new environment can become a real challenge. The changes in climate and customs can affect morale at first but it is important to stay positive and embrace the experience.
The pros of studying abroad significantly outweigh the cons. Studying in The Netherlands is a great way to improve your knowledge of logistics, learn to understand new cultures, improve listening and speaking skills, make friends you will never forget (and get to visit them in all the exotic places they come from!) and last but not least embrace the mashed potato and bicycle!