Dillan Cintract
University: Amsterdam Fashion Institute, AMFI
Course: Bachelors in Fashion & Management
Which year you are in: First Year
Home Town in UK: Cambridge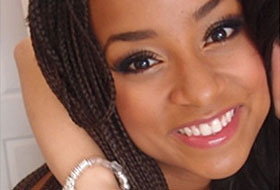 1. Why did you choose to study abroad?
Price and because it would be more interesting to go abroad, I felt the English system is not as interesting as the Dutch, as it is more thorough.
2. How would you rate the assistance of the university before you arrived (the application process, finding accommodation, sorting out financial matters)?
I found it very efficient as I had no problems with anything
3. How would you rate the assistance of the university when you arrived (orientation etc)?
It was very accommodating, if Ii had any questions I knew were to go to be informed.
4. Did you feel prepared when you arrived and/or what surprised you?
Yes, I was only surprised by how many Dutch students there were as I was expecting more international students. This was not a problem, however, because it has helped me orientate myself round the city more.
5. How would you rate the learning environment (teaching style, studying with other international students, non-native English speaking lecturers)?
I have had a good experience so far with the teaching style as my teachers have been thorough and it's what I was expecting.
6. Would you recommend studying abroad to a 17-18 year old Brit who might never have thought about it before?
7. Yes absolutely, it's not only more interesting, I believe it makes you a more employable person in the long run as it shows you're happy to take risks. You also learn about other cultures and learn to depend on yourself on a whole new level.
8. Is there anything you wish someone had told you at the time you applied?
There is not a student atmosphere, as the school doesn't organise any events with a student union of any sort, so meeting people was a slow process as the Dutch pupils tend to go home at the weekends.
9. Would you recommend your course, university, city to British students?
Yes, 100%.
For Information about Dillan's Course click here.