You are here :
Study
Dublin
Dublin is not only the capital but also the most popular city of Ireland. Situated near the midpoint of Ireland's east coast, at the mouth of the River Liffey, and at the centre of the Dublin Region.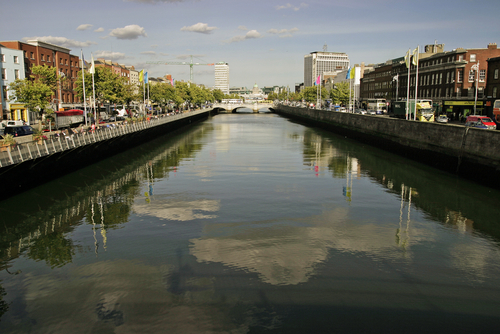 Dublin has many landmarks and monuments dating back hundreds of years. One of the oldest is Dublin Castle, which was first founded as a major defensive work on the orders of King John of England in 1204. Further historic architectures including the Spire of Dublin, the Trinity college with the 'Book of Kells', Ha'Penny Bridge, the Poolbeg Towers and St. Patrick's Cathedral.
Moreover the Irish city is centre of art and culture. For instance the National Cultural Institutions held the biggest collection, however many small private collections can be found in the capital. Additionally the Dublin is well-known for its superb nightlife with many bars, clubs, exquisite restaurants and theatres.
The city also boasts a very good transportation system. The two main railway stations are Heuston and Connolly. It consists of five railway lines serving the Greater Dublin Area and commuter towns such as Drogheda and Dundalk in County Louth. In addition Dublin is ranked 9th of major world cities on the Copenhagenize Index of Bicycle-Friendly Cities. Bicycles can be even rented through Dublinbikes - a self-service bicycle rental scheme. Furthermore Dublin airport is located in the city north. The airport offers an extensive short and medium haul network, as well as domestic services to many regional airports in Ireland. There are also extensive Long Haul services to the United States, Canada and the Middle East.
Universities in Dublin